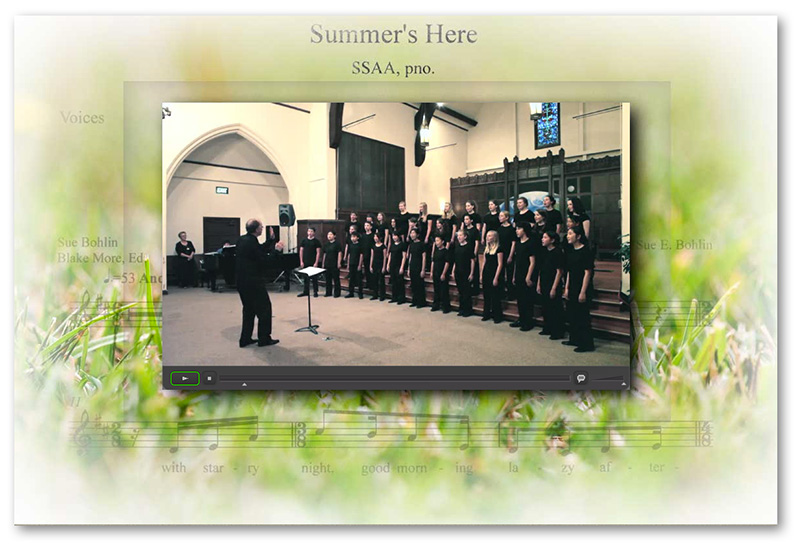 ---


Hi all,
This is a temporary link to a video I recorded and shot a few years ago before my daughter's summer tour. this was a premier, first ever performance of Sue Bohlin's "Summer's Here".
After a short while this video will be moved to either Vimeo or YouTube and embed directly … for now it's still hosted on my site and in Flash.
I hope you all enjoy it!