The Teaser poster image to the right was designed to leave you with more questions than answers. (click on it to see a much larger image)
It's just one part of a public awareness campaign I worked on a few years ago. It was a pro bono project, for the public good. Sometimes your best work comes when there's no money involved and you're working straight from the heart. These are often the most creative projects as well.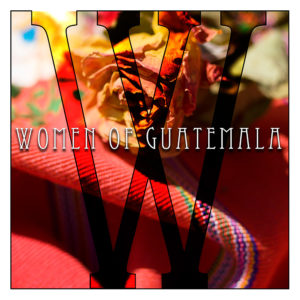 ---

The Process ::

Met with the client and got a feeling for the potential project. Listened for openings / areas where my awareness and skill set can really make a difference. I followed up with a phone call for more information.
Read a lots and lots of online reporting on the atrocities and femicide ongoing in Guatemala. Checked out every single lead I could, no matter what language it was in, to absorb not only content but graphics and style. I also researched Juarez and that tragic situation since it's very similar.
By this time I had more questions than answers. How could this possibly succeed? The problem is so pervasive and there's no government support. The legal system is broken. What is the strategy? I needed to know who I was going to be talking to / marketing to. Was it the American public who could potentially exert political pressure or raise money? Was it the Guatemalan government and people with influence. I'd read about reprisals against activists. Would my client be in any danger? I'm safe but my client would be traveling with a film crew and journalists.
I agreed to work on the project. I was eager. Potential images, layouts and designs kept surfacing. I was getting ideas rapidly … that's a good sign! We discussed what my deliverables would be and what the scope of the project would be.
An overall brand with logo. A teaser graphic to get people curious. A large poster and an accompanying counter card and 5×7 mailer, a tiny website to start the net presence and to act as a hub, a place to share files and data, and lastly, business cards.

---